The New You 8-week Intensive for the woman looking to uplevel her mindset around nutrition and feel empowered on how to take care of her body.
Make sure *this time* is different so you can finally:
Learn to
eat intuitively

to skyrocket energy,

reach a weight goal

and feel incredible. PERMANENTLY.
Pass on
good habits and knowledge

to your kids or others who look up to you.

Exponentially
increase results

from the effort you put in to

look and feel healthy

.

Put an end to any
nagging symptoms

such as bloating, nausea, or gas.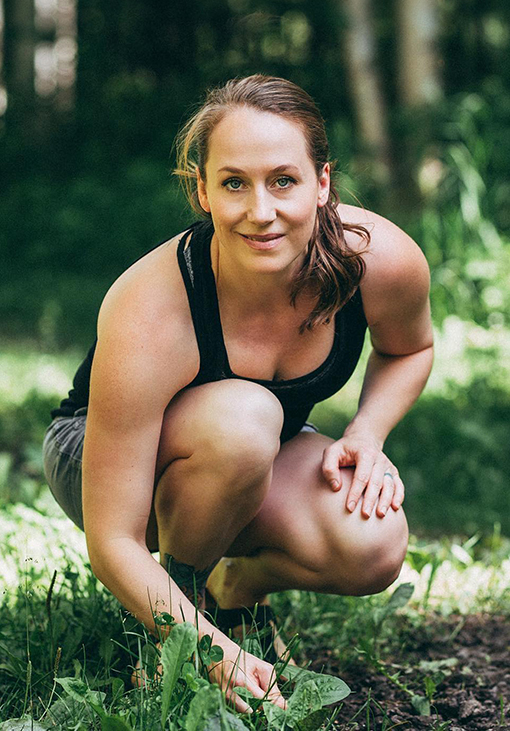 Hey, l'm Nichole and I know what you're thinking right now.
You're skeptical.
I hear you.
You're frustrated that no matter what you try, you stay in the same place.
You're stuck in an endless cycle of trial and error and sifting through free info on Facebook or Google.
You've tried fad diet after fad diet without ever seeing long term results that others seem to get.
You secretly feel jealous seeing other women who have energy, playful attitudes, and seem to have great relationships with their bodies  and others because they make it look so easy.
You feel like you've already tried it all and nothing was worth the investment, so you talk yourself out of trying anything new.
As a teen and young adult I struggled with low energy, negative emotions, a few excess pounds (15lbs to be exact) and just an overall feeling of
confusion

and

overwhelm at where to start

.
It was time to do something different.
The first step was truly understanding how my body works.
Thank God I kept learning and am now a Doctor of Chinese Medicine and Acupuncture
That's what allowed me to
bio hack my own health

so I could really see a contrast in how I felt then to how I feel now.
I get to eat a lot of delicious food that takes little time to prepare
The food I choose to eat fuels me well for active days
I have a great mindset about anything that life throws my way
I know how to really nurture myself in the unique ways my body requires
That's exactly what I'm teaching you in this program.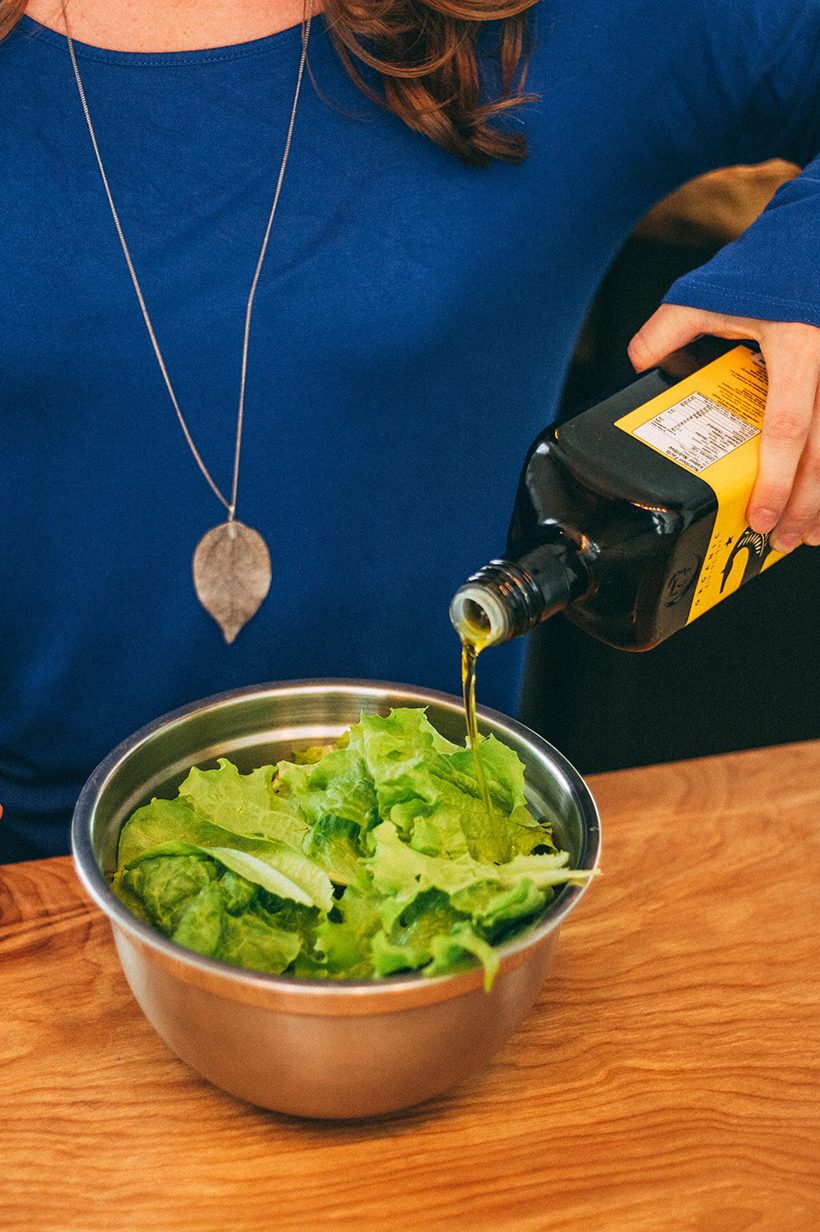 The world does not need you to change it. The world needs YOU to come alive!
Join now for over 65% off!
Imagine getting results like this
If you're struggling with health complaints like:
Digestive issues like bloating, nausea, gas, or IBS
Low energy, brain fog, or physical fatigue
Hormone imbalances of any kind
Issues with seeing results even though you're doing ALL THE RIGHT THINGS
Then this program is the perfect fit to help you finally start feeling relief and getting the results you've been dreaming about for so long.
The world does not need you to change it. The world needs YOU to come alive!
Join now for over 65% off!
This is not a "quick fix" diet or fad program
The
 New You 8-week Intensive

focuses on

real education

with

real results

.
This is for women who are ready to get away from magic pills AND GET LASTING TANGIBLE RESULTS.
It's time for you to
get off the yo-yo train

and learn what your body truly requires to finally

feel light, energetic, and full of vitality.
This is how I'll teach you to feel energetic and happy without all the trial and error
Master Your Thoughts and Emotions
Learn the key things you must do to master your mindset SO THAT YOU CAN ENJOY YOUR LIFE AND CULTIVATE BETTER RELATIONSHIPS.
Learn and implement Ultimate Self Care
Master the art of self care, regardless of your circumstance SO THAT YOU CAN FEEL THE VITALITY THAT IS YOUR TRUE NATURE.
Optimize Digestion
Make sense of the many digestive issues and know how to fix them!
SO THAT YOU CAN CONQUER THE DAY WITHOUT HIDING THE FACT THAT YOU ARE BLOATED OR GASSY!
(Includes my Better Belly Masterclass Bonus!)
Happy Hormones 101
Here you will know how to regulate and support these ever changing messengers SO THAT YOU CAN HAVE LONGEVITY AND FEEL YOUR BEST EVERY DAY
Customize Your Own Meal Plan
INCLUDES BONUS QUIZ AND CALCULATIONS SO YOU KNOW EXACTLY WHAT YOU REQUIRE IN YOUR DIET.
Create your own custom meal plan to fuel your day and meet your goals.
Meal Prep Mastery
Create quick and healthy meals with out hating the kitchen with my exact steps to having what you require SO THAT YOU CAN ENJOY HEALTHY MEALS THAT GIVE YOU A SKIP IN YOUR STEP.
Move Your Body – The Right Way
Regardless of who you are and how active you may be, you will know exactly how to move your body to REACH ANY FITNESS GOAL!
This module has a guest expert and includes a fun group challenge!
Intro to Advanced Health techniques
Ever wonder about things like KETO, Intermittent fasting, or longevity secrets?
Learn why, when and how for today's most popular health strategies.
The world does not need you to change it. The world needs YOU to come alive!
Join now for over 65% off!
Don't take my word for it…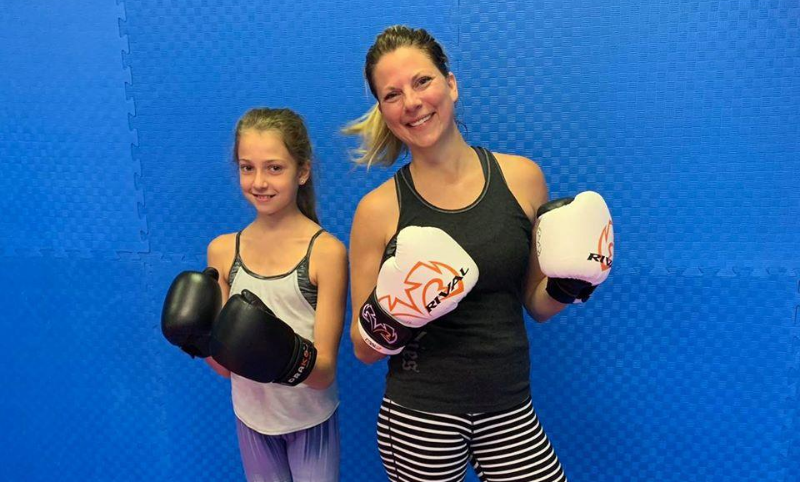 Before starting the program, Kelly had totally crashed from over doing and not fueling her body properly. She has healed adrenal fatigue and is feeling energised enough to keep up with her kids!
– Kelly
"I went to New Path Health originally because I quit smoking last year and gained a few extra pounds that just wouldn't come off even with me working out regularly. I also was looking to improve my overall health. I love food, and don't believe in "dieting" but knew I wanted to eat healthier. I wanted to look and feel better without taking supplements or medications.
Nichole is very good at what she does. She spends time examining what YOUR body needs, and creates a meal plan that fits your lifestyle. She is there to answer any questions or concerns you may have. The recipes are easy to follow, the food tastes amazing and I feel more alert and energized. I've been receiving compliments from friends and family on my skin glowing and my eyes looking brighter. I have lost most of the weight I would like to lose and have gone down one full dress size!"
– Brandy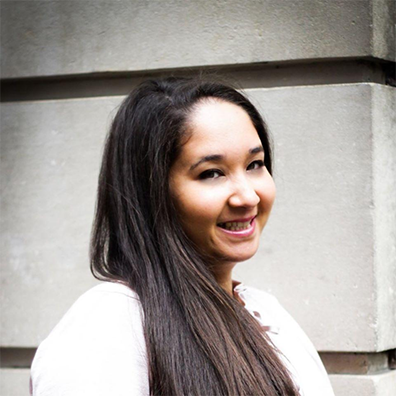 "Nichole taught me how to listen to my body, meet my needs, give myself a break, enjoy the process and play the long game because quick fixes don't last."
– Rachel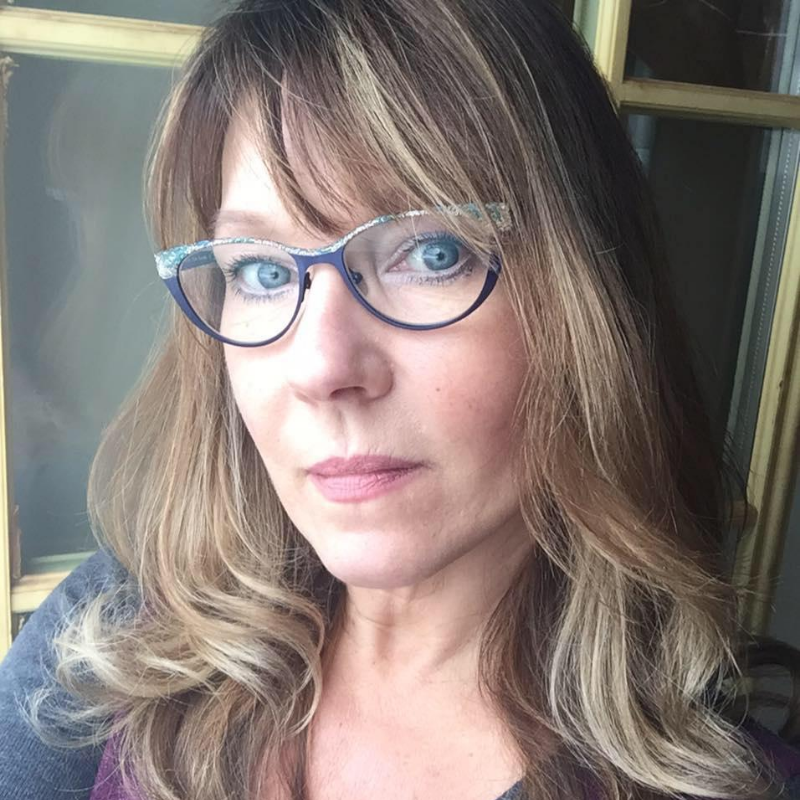 "At 55 years old, I have the health of a 30 year old!"
If Denise did not take my offer and do the work she would still be struggling with poor food choices and eating habits and feeling down on herself. Now she knows exactly what her body needs!
– Denise
"Even though I was working out 5-6 days a week I was not losing weight and not eating properly. I met with Nichole to discuss a nutritional plan. In the beginning it seemed like a lot of food to eat; after adjusting my meal program the food intake was sufficient; no cravings, more energy and soon I was losing weight (small amounts but it was beginning to show). I look forward to cooking the meals and having meals planned ahead so I can remain active with healthy eating habits. No more junk food – I have no cravings for sweets; especially my favorite – Cheezies no longer grace my pantry shelf. Even shopping for groceries – I enjoy getting fresh fruits and veggies, fresh cuts of meat – no more prepackaged, fast foods. The nutritional plan takes a bit of time to get used to as it's a life style change; it's not a fad diet; its healthy eating! I enjoy every meal and enjoy sharing them with my friends.
– Linda
"I went to Nichole for acupuncture for relief of body aches and pains. While I was there I began to talk about how I need someone to guide me to change my way of eating to become healthier. That's when it began I have not looked back since. Even though I am the one who did all the work it was Nichole who guided me in the right direction. I have been on my own since May and as a result I have lost 20 lbs and many many inches(the clothes are telling me so). In fact I only have 3 more inches to go on my waist. I am a middle aged woman who is so grateful for this new way of Life In my gut I knew that all I needed was someone to jump start me and Nichole was my SOMEONE!!"
– Patricia
"Working with Nichole was such a great experience. Before I found her, I had tried SO.MANY. workout plans and diet plans and thrown away soooo much "healthy food" I bought and never cooked. It was frustrating and overwhelming because I felt like I had nothing left to try. Then I met Nichole and she completely shifted my perspective on the entire process. The very intake forms when you first start are MIND-BLOWING and I learned so much about the way my body works and processes things. Not only did I lose about 7 pounds in the first few weeks, I also had a TON more energy and just generally felt better. Also, her cookbook is AWESOME! Nothing weird or fancy – just real food for real humans that's super easy to cook and is freaking delicious."
– Brooke
The world does not need you to change it. The world needs YOU to come alive!
Join now for over 65% off!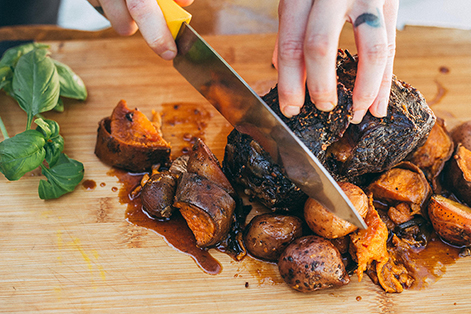 What exactly is included?
Each module includes a print out and a call recording with me training on each of the topics mentioned above (plus lifetime access to the materials) – $750.00 value
Ladies only private Facebook group where I coach and support you to reach the quality of life you deserve and desire – $200 value
Support and accountability form the incredible community of women – $Priceless
[BONUS] live topics I teach – $200 value
[BONUS] Webinars to support module topics – $200 value
[BONUS] PDF's to support module topics – $150 value
During the program, you can expect to gain:
A unique opportunity to
connect with other women

who are on a similar journey. 
Turn your health issues into a
spiritual journey

and finally

overcome the obstacles.
Gain real knowledge on
how your body functions

and what it requires so you can

feel like you again!



Have  the 
support and accountability

you've been missing from the group and Nichole to actually get results.
The world does not need you to change it. The world needs YOU to come alive!
Join now for over 65% off!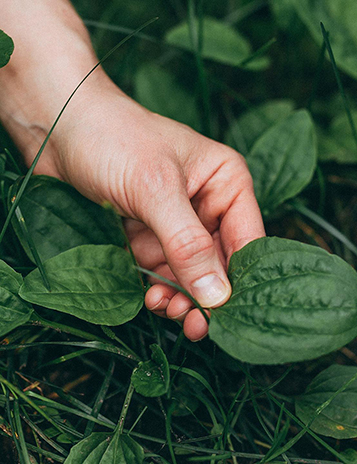 What are Nichole's credentials and experiences?
Dr. Nichole Teering is a registered Doctor of Chinese medicine with over a decade in practice. She has been a certified Wholistic Nutritionist for over 15yrs And a Certified Iyengar Yoga Instructor. Nichole teaches Women's empowerment groups at her local Gym and she competes in Brazilian Jiu Jitsu at a blue belt level. She loves her own yoga practice and regularly strength trains.
Her motto in life is "continue to upgrade." Meaning, don't try for 180 degree changes. Just look to make the next best step to get lasting results. She loves cooking and teaching and is always looking for the next best source of food. Her and her family own an acreage in northern Canada where they live off the land and source much of their own food. She has traveled the world studying different modalities of healing and health concepts. Hormones and women's health is at the forefront of her business model.
Will I have enough time?
One of the amazing benefits of this program is it is self paced.
You have unlimited life time access to the materials and you have an entire 3 months of support in the Facebook group. Some ladies even purchase it now but request a later start time. Just let me know if that is your preference!
Do you offer refunds or guarantees?
I guarantee positive results if you do all of the work and implement the suggestions as well as stay engaged in the group.
We do not do refunds simply because the value far outweighs the price point and you will gain invaluable knowledge regardless. We cannot take the materials back once delivered so we encourage getting the most out of it and to only sign up if you are ready for lifestyle shifts that last.
Check out the payment options on this page to get out of fatigue and start reclaiming all areas of your health!
What if I'm too shy to engage in the Facebook group?
You certainly are not going to be forced to be involved with the other women. It is encouraged simply because those who engage get the most tangible results. Even those who keep to themselves and do the modules still get great results.
Check out the payment options on this page to start regaining energy, eliminate that bloating or other digestive issue and improve your mood!
Will it work for me?
Scared to invest and not see results? Not sure if this will work for you? Already got a desktop folder full of other programs, courses or freebies?
The 8-week Whole Health Intensive is unique because its only goal is to get you your most pressing health need. That's it. No more. No less. You get what you put in and your focus only needs to be on what is in front of you. The accountability and support from the group is key to implementing the knowledge you will gain.
It's an 8 topic course designed to take you from Tired and Bloated to Flourishing and Light! No fluff. No busy work. Just results, like this:
Denise got incredible results after learning how to stop restricting certain foods that her body was requiring. She knows how to listen to her body and give it what she needs.
Could I just find this information for free online?
You probably could – after sifting through thousands of articles with contradicting information. Or, you can have expert guidance at your fingertips.
With the 8 week intensive, you can skip over months or even years of trial-and-error, and get straight to the results with up-to-date, easy-to-follow and relevant topics that will help you boost energy and have amazing digestion and hormone regulation.
Christine simply followed the steps and gained better energy, eliminated IBS and reached her weight goal!
Is this course really worth the investment?
Here's what one of my students, Rachel has to say… Rachel went from confused, tired and major digestive upset, to empowered, energetic and 90% improvement in gut health.
All of my clients results are phenomenal, but they're not unique for my students. For most of them, the course pays for itself. Ready to join us?
lt's time to trust yourself…
My clients pay thousands of dollars for what I'm teaching in my NEW YOU 8 Week Intensive. But here's the truth: you get out of this what you put into it. How much longer are you going to allow yourself to feel depleted? It's time to put yourself on the priority list. You're ready for this time to be different. Let me help you make sure that's the truth.
The world does not need you to change it. The world needs YOU to come alive!
Join now for over 65% off!