Feel like you've already tried it all…? And *nothing* was worth your investments?
I'm asking you to try just one more time… for FREE
Learn to *listen* to what your body is telling you
Download the free Macro Nutrient Deficiency List now to learn which macros you should be eating more of to ease unpleasant symptoms.
You don't have to accept your unpleasant symptoms – find out what's causing them and start  feeling better. 
This guide is for you if you've been suffering from:
Unnecessary fatigue
Constipation
Anxiety
Basically ANY unpleasant symptom you have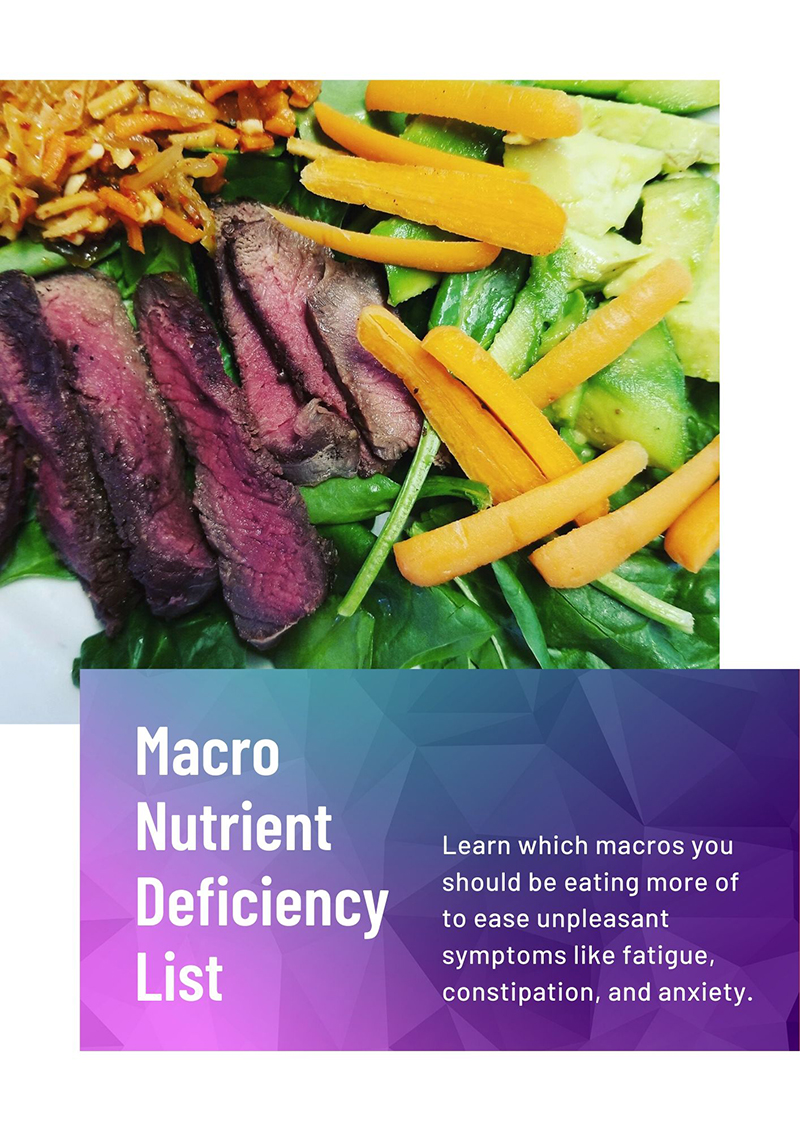 Check out some of my recent posts or head over here to see the full archive!
Is there such thing as an easy diet plan? 5 things to consider when looking for change.If you are still among the few who believe there is still a miracle diet pill or a quick and easy diet plan that will change your life overnight then you are wrong. However if you...